What is TSUNAMI TECH ?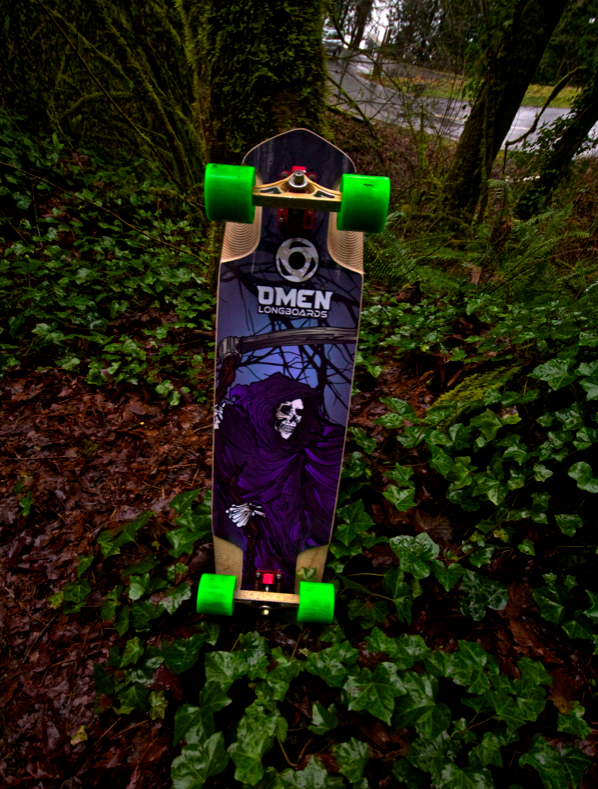 You have probably been hearing some chatter about the new construction coming out from OMEN Longboards in 2016, but have not been able to find much on the internet about it! Well luckily enough we decided to let the rabbit out of hat, and disclose exactly what we have been working on for the past 2 years. TSUNAMI TECH!
TSUNAMI TECH is our new method of making longboards, and it is a much stronger and more durable process for making our complex bends and brand specific features that you have come to expect from OMEN Longboards. We are able to set ourselves apart from other manufacturers by producing our boards in house in our Washington Manufacturing facility. We are able to make small batch runs of decks to ensure the highest quality and return to the beginning goals of OMEN, which were to make unique shapes with unique materials to make head turning decks that had the technical performance to back it up, and for 2016 we returned to this methodology.
The first thing about TSUNAMI TECH is that we no longer use glue to laminate our boards together. We have instead switched to using EPOXY for many reasons. It is stiffer, stronger, bonds better, water proof, and heat resistant. These are all tremendous qualities that allow us to turn a standard 9 Ply deck into a stiff and agile 7 Ply deck without sacrificing rigidity or torsional flex. We then add 2 layers of fiberglass to bring the stiffness to near ridiculous levels and maximize the performance capable of each of these boards. We then finish the job with a PBT bottom sheet.
PBT is a thermoplastic polymer that is commonly used on the top-sheets of skis and snowboards for its waterproof characteristics, and long lasting, durable nature. This material also allows us to sublimate our graphics with less stress and produce a cleaner, longer lasting graphic. It also slides very nicely if you are looking to do some boardslides on these Tsunami Tech shred sleds. 
The other Super Awesome part of building our decks this way is that they are substantially less prone to warping, delaminating, or falling apart. When epoxy replaces glue in a deck it makes the deck stronger through the chemical cross-links that are formed through the polymer layer. What that means is that instead of becoming crusty like glue, it forms a chemical bond that is nearly impossible to break, which means that these decks will last longer than your average wood and glue board on an exponential level.
Nate Blackburn crushing down a rough alley on his 7 ply Airship.
Jackson Wells exercising extreme control as he pilots his Barbarian through a tricky sidewalk.
Rain Daley ripping his Grim through some wet corners without a care in the world.
Check out Nate Blackburn give you an inside look into how he likes to setup his
OMEN Airship
; with
Free Wheel Co.
and
Bolzen Trucks
.