#omensocotour Recap 2 of 3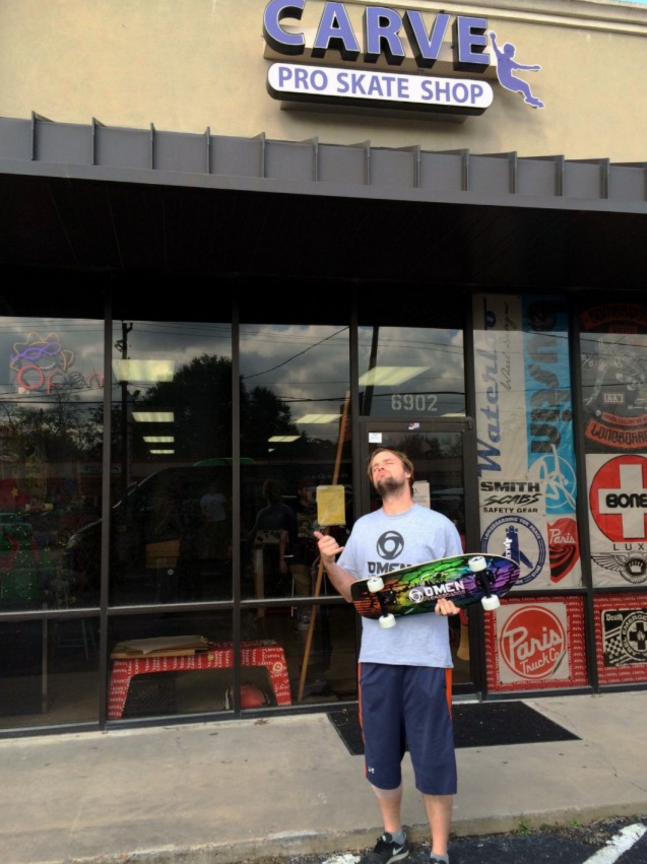 Omen Southern Comfort Tour - Episode 2
This is the recap of the 2nd part of the
#omensocotour
 which primarily focuses on the shenanigans of the
#mobileruckus
 as they rallied through the Nobull Bayou Battle garage race and experienced all that Houston had to offer.
The
Nobull
Bayou Battle was a rowdy Event that showed us what garage racing was all about. We had a rad time skating with the Texas Squad and we even made some friends. The bayou battle is a 3 day even that consists of 1 day skating the
Spring Skatepark
, which is the largest Public Skatepark in the United States on Friday, then Saturday is the garage race at the Hobby Center, and on Sunday there is a super awesome ditch session where we took no photos, but had a really good time. The entire event was super fun, and was a good time to get to meet people who we have not seen before, and re-connect with people that we have known for years.
Special and huge Thanks to Scotty of
Carve Skateshop
for hosting a ton of skaters, as well as showing us a safe and rad time while we were in Houston. Also, Thanks to Greg Nobel for organizing a rad event, and for getting everybody stoked all the time. You are certainly one of a kind, and together you made it a super awesome time for us while we were in Texas.
The next Episode will pick up at the
King of Kona
Skate Event.